Emeritus Reader in Chinese History
Fellow of St. John's College
Biography:
Dr. Joe McDermott first received a B.A. in English (Honours) from Yale University (1967) and then discovered sinology. He subsequently received a B.A. in Chinese Studies from the University of Oxford in 1970 and a PhD in Chinese History from the University of Cambridge in 1979. He lived and worked in Japan for sixteen years altogether (including teaching at the International Christian University in Tokyo in the 1980s) before joining the Faculty of Asian and Middle Eastern Studies (then called Faculty of Oriental Studies) at the University of Cambridge in 1990. After having taught in the Faculty for twenty five years Dr. McDermott retired in 2015 as Emeritus Reader in Chinese History. He is maintaining an active research programme, finishing up several book projects and starting a few new ones.
Research Interests
Dr Joe P. McDermott has a broad interest in Chinese social, economic, and cultural history, mainly during the Song, Yuan, and Ming dynasties (1000-1700). At times he has researched the art history and book history of these periods, but he has usually focused on the social and economic history of China, initially in rural areas but in recent years more and more on the commercial and financial institutions of late imperial China. This recent interest derives from his study of the exceptionally rich historical records of the Huizhou area of southern Anhui Province, the home of south China's richest merchants during the Ming and Qing dynasties.
Dr McDermott's current projects include: (1) A study of Chinese Jesuits in France and China from 1750 to 1815; (2) Continuing study of Huizhou, partly through examining two groups at the bottom end of the local social hierarchy: the men who were bondservants and the women who were concubines; (3) Suzhou City, pre-1644 and post-1644; (4) Hereditary Book Collecting Families in the Lower Yangzi Delta from 1550 to 1950; (5) The Growth of Financial Institutions and Groups in China, 1400 to 1900.
Dr McDermott recently co-organised a summer workshop (September 2016) dedicated to training young scholars in using primary documents to study late-imperial local society. Here is the link to the website for the workshop.
Other Professional Activities
Regional Editor of International Journal of Asian Studies.
Honorary Curator of the Tōyō Bunko, Tokyo
Member of External Review Committee for the Institute of Oriental Culture.
Member Of Higher Education Research Assessment Committee of Hong Kong, 2014
Key Publications
BOOKS
The Making of a New Rural Order in South China, 2 vols. (Cambridge University Press, 2013 and 2016). 
A Social History of the Chinese Book: Books and Literati Culture in Late Imperial China (Hong Kong: University of Hong Kong Press, 2006).  A Chinese translation of this volume 书籍的社会史  was published by 北京大学出版社in 2008.
Co-editor (with Peter Burke) of The Book Worlds of East Asia and Europe, 1450-1850: Connections and Comparisons (Hong Kong University Press, September 2015) 
Editor of State and Court Ritual in China (Cambridge University Press, 1999).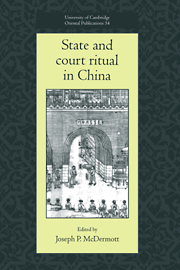 Editor of Art and Politics in East Asia (Tokyo, 1990)
SELECTED ARTICLES
"The Donglin Monastic Library, 600-1400," submitted to Yunnan daxue for publication. (Forthcoming) 
"Economic Change in Sung China," pp. 321—436, in the Cambridge History of China, Volume 5, Part Two, Sung China , 960-1279 (Cambridge University Press, 2015) , co-authored with Shiba Yoshinobu. 
"The Village Quartet in Song and Yuan China," pp. 169-228, in Modern Chinese Religion I, Song-Liao-Jin-Yuan (960-1368), ed. John Lagerwey (Leiden: Brill, 2014), vol. 1. 
"Rare Book Collections in Qing Dynasty Suzhou: Owners, Dealers, and Uses," pp. 199-249, in Lu Miaw-fen, ed., Confucianism and Books in Late Imperial China: Familial, Religious, and Material Networks (Academia Sinica, 2013). 
"The Rise of Huizhou Merchants: Kinship and Commerce in Ming China," pp. 233-65, in Billy K.L. So, ed., The Economy of Lower Yangzi Delta in Late Imperial China (London: Routledge, 2013). 
 "How to Succeed Commercially as a Huizhou Book Publisher, 1500-1644," pp. 383-99, in Zhou Shengchun and He Zhaohui, eds., 印刷与市场国际会议论文集 Yinshua yu shichang guoji huiyi lunwenji (Hangzhou:Zhejiang daxue, 2012). 
"Book Collecting in JiangxiDuring the Song Dynasty," pp. 63-105, in Knowledge and Text Production in an Age of Print: China, 900-1400 (Leiden: Brill, 2011). 
"Sacred Books and Sacred Trash," Art of the Book in China (London:School ofOriental and African Studies, Percival David Foundation, 2007), pp. 207-19 (translated into Japanese for Waseda University Journal). [A description of the colloquia upon which the book was based, though the book itself is rather difficult to obtain]
"The Ascendance of the Imprint in China," in C. Brokaw and K.W. Chow, eds., Printing and Book Culture in Late Imperial China (Berkeley:University of California Press, Feb. 2005), pp. 55-106. 
"Access to Books in Late Imperial China, 960-1650," 東アジア出版文化研究 Higashi Ajia shuppan bunka kenkyū (Studies of  the Culture of Publishing in East Asia) (Tokyo: 2004), pp. 209-22. 
"Chinese Lenses and Chinese Art," Kaikodo Journal (New York), Spring  2001, pp. 9-29. 
"Introduction," in Joseph McDermott, ed., State and Court Ritual in China (Cambridge University Press, 1999), pp. 1-19.
"Emperor, Elite, and Commoners: the Community Pact Ritual of the Late Ming," in Joseph McDermott, ed., Court and State Ritual in China (Cambridge University Press, 1999),  pp.  299-351. 
"The Art of Making a Living in Sixteenth Century China," Kaikodo Journal (New York), Fall 1997, pp. 63-81.  Abridged and translated in Kokyū hakubutsuin, v. 4. Min no kaiga (Tokyo: NHK shuppan, 1998). 
"Equality and Inequality in Sung Family Organizations," in 柳田節子先生古稀記念中國の傳統社會と家族 Yanagida Setsuko sensei koki kinen Chūgoku no dentō shakai to kazoku (Tokyo: Kyūko shoin, 1993), pp. 1-22. 
"Friendship and Its Friends in the Late Ming," in Family Process and Political Process in Modern Chinese History (Taipei: Institute of Modern Chinese History, 1993), pp. 67-96.  Translated in Shikan (Sinological Journal of Waseda University), Spring 1997. 
"Family Financial Plans of the Southern Sung," Asia Major (3rd series, v. IX,  pt.2, Winter 1991), pp. 15-52.
"The Chinese Domestic Bursar," Ajia bunka kenkyū (Asian Cultural Studies (Nov. 1990), pp. 267-84. 
"The Making of a Chinese Mountain: Huang Shan in Chinese Art," Art and Power in East Asia (Asian Cultural Studies 1989), pp. .  A Chinese translation of this essay has been published in Faguo Hanxue, v. 13, in 2010. 
"On the Sung Periphery—Land Tenure in Sung K'uei-chou," Sōdai bunka to shakai (Song Culture and Society) (Tokyo: Kyūko shoin, 1987). 
"The Hui-chou Sources: A Key to the History of Late Imperial China," Asian Cultural Studies 1985), pp... 
"Charting Blank Spaces: The Problems of Sung Land Tenure," Journal of Asian Cultural Studies 43.1 (November 1984), pp. 13-41. 
"Bondservants in the T'ai-hu Basin During the Late Ming: A Case of Mistaken Identities," Journal of Asian Studies 40.4 (August 1981), pp. 675-702.
Dr McDermott recently gave a public lecture at the Fairbank Centre at Harvard University on ancestral halls in late-imperial Chinese local society: