We are pleased to invite you to the virtual launch of a new book at the Faculty of Asian and Middle Eastern Studies, University of Cambridge
Beyond Kawaii: Studying Japanese Femininities at Cambridge.
edited by 
Brigitte Steger, Angelika Koch and Christopher Tso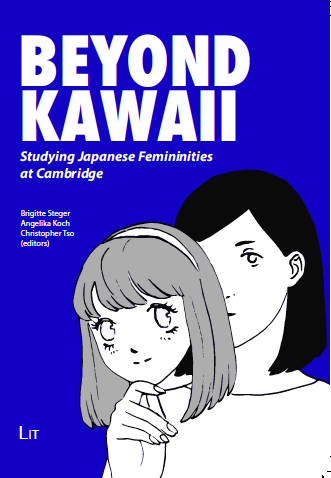 with contributions by 
Anna Ellis-Rees, Ellen Mann, Alexander Russell and Tianyi Vespera Xie
About:
Kawaii. The love of all things cute has become the dominant image of Japanese girls and women. Real Japanese women are, however, more complex. Some celebrate their uterus, others experiment with fashion and cross-dressing or embrace their chubbiness, many struggle with motherhood. And some may even return as vengeful ghosts.
This third collection of studies by young scholars from the University of Cambridge looks beyond the kawaii image and explores the diversity and complexity of being a Japanese woman in the new millennium.
Lit Publisher, 30 June 2020: 
https://www.lit-verlag.de/publikationen/ethnologie-anthropologie/73599/b...
Virtual book launch
Tuesday, 30 June, 5pm (BST)
Please follow the link below to register:
https://zoom.us/webinar/register/WN_aMGsTQV1ROi_w6hClB8xug
For more information please follow the link below to the Japan and the World website:
https://japanandtheworld.org/2020/06/16/beyond-kawaii-virtual-book-launch/