Venue:
FAMES Room 10 (the old Common Room)
Zoom [Registration link below]
Event date:
Monday, 16 May, 2022 -

17:00

to

18:30
REGISTER TO ATTEND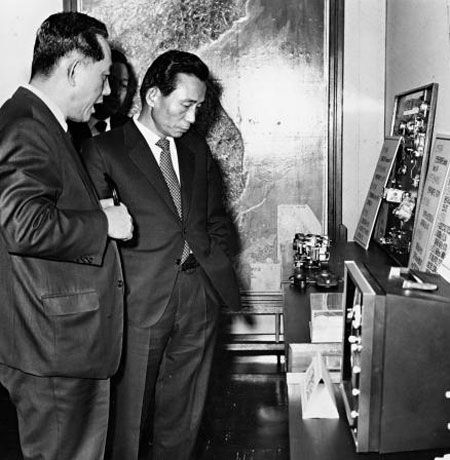 ---
Transnational Intermediaries: The Cold War Origins of the "Korea Development Model"
By the late 1960s, South Korea emerged as one of the most successful examples of postwar development guided by the United States. The making of the South Korean experience as a "model," however, was a product of a complex dynamics of transnational actors and institutions in the early 1970s. This presentation captures a snapshot of such dynamics through the efforts of two notable transnational intermediaries: Lee Hahn Been (李漢彬, 1926~2004), a Harvard-educated bureaucrat-turned-academic who was appointed in 1970 as the inaugural director of the Technology and Development Institute, a new unit of the East-West Center in Hawaii; and Choi Hyung Sup (崔亨燮, 1920~2004), Korea's minister of science and technology who served as the inaugural director of the Korea Institute of Science and Technology (KIST). Using his position as director of a U.S.-based policy think tank, Lee effectively enrolled Choi and his KIST colleagues to meet the needs of development planning in other underdeveloped countries in Asia.
Hyungsub Choi is an associate professor at the Seoul National University of Science and Technology, and for AY2021-2022, Soon-Young Kim fellow at the Needham Research Institute, Cambridge, UK. Trained as a historian of technology, he is currently working on a book manuscript on technology importation and indigenization in post-liberation South Korea. Hyungsub has served as associate editor of the Korean Journal for the History of Science and Engineering Studies, on the editorial board of East Asian Science, Technology and Society, and the Executive Council of the Society for the History of Technology.