Internships in Japan
A range of internships will be available to Japanese Studies undergraduate students as of the academic year 2019/20. Internships are available with Japanese companies across a wide variety of sectors, ranging from household names to the some of Japan's most exciting start-up businesses.
Undergraduate Japanese Studies students in any year group may apply, however preference will be given to those students going on their year abroad. The deadline for applications is Sunday, 25th February, 2019.
Click here for a PDF guide to applying for the Japan and the World Internships
Click here for information regarding visas for internships
---
beBit
Tokyo based business consulting company
With the simple and strong belief of human centricity, beBit was founded in 2000 as a business consulting company in Tokyo. Our belief has never changed but been evolved and reinforced over the years that companies should exist for the benefits of customers. Sustainable growth can be achievable only when customers and employees that serve customers are happy. We have been questing and redefining with most revered companies in the world what excellent customer experience is, what excellent companies are, and what it means to work for employees. Over 100 consultants sharing the belief and passions for customer centricity contribute and deliver best results to our clients in the Asia-Pacific region.
Internship profile: 
English: http://www.bebit.co.jp/english/
Japanese: http://www.bebit.co.jp/
Applications for internships will open in January 2019
---
CRAZY Inc.
Tokyo based events planning company
CRAZY Inc. is a fast growing Tokyo-based events planning company who specialise in bespoke wedding planning. CRAZY Inc's flat management structure, their focus on sustainability and the health and well-being of its employees set it apart from other Japanese companies, and make it an exciting and unique opportunity for interns.
Crazy Inc. internship information
Applications for internships will open in January 2019
---
Hagimura Seicha
Mie based Japanese tea producer
Hagiwara Seicha makes 350 tons of items in a year and we are proud of our amount and scale of production of Aracha. We also make "Kabusecha", "Mogacha", "Gyabaroncha", "Japanese black tea" other than "Tencha", which is the basic ingredient of Matcha and our main product. Also we do not only Aracha making process but also final product process, and we can do tea cultivating, packing and tea bag making all in our facilities.
Applications for internships will open in January 2019
---
Micron
Tokyo based Molecular Imaging CRO (Contract Research Organization Network)
Development of pharmaceuticals, diagnostics, and biomarkers, utilizing our core imaging technologies. Clinical development, such as monitoring, quality control, image analysis, handling and reading of images, etc. Synthesis of PET tracers and support of PET drug manufacturing. Consultation of pharmaceutical regulatory affairs, such as the establishment of quality assurance systems, manufacture of PET drugs in compliance with GMP and c-GMP, etc. General consultation regarding drug development.
http://www.micron-kobe.com/english/company/service.php
Applications for internships will open in January 2019
---
teamLab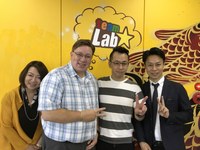 Tokyo based digital design company
Art collective formed in 2001.
teamLab is a collective, interdisciplinary creative group that brings together professionals from various fields of practice in the digital society: artists, programmers, engineers, CG animators, mathematicians, architects, web and print graphic designers and editors. Referring to themselves as ultratechnologists, the group aims to go beyond the boundaries between art, science, technology and creativity, through co-creative activities.
Applications for internships will open in January 2019
---
External internship opportunities
The internship opportunities listed above are all part of the Japan and the World campaign, and have been negotiated and arranged by the Japanese Studies Subject group.
Below are some more internships, not linked with Japan and the World, but which may be of interest to Japanese Studies students.
Ashinaga
For nearly half a century, the Ashinaga Movement has striven to support orphaned students through education and engender yasashisa (優しさ), or compassion, across Japan. With the generous support of people here, Ashinaga has been able to help almost 100,000 orphaned students continue their education.
Intern application: http://en.ashinaga.org/support-us/intern-with-us/
---