Internships in Japan
Internships are available for Japanese Studies students in a variety of sectors, ranging from household names to the some of Japan's most exciting start-up businesses. The internship opportunities listed below are all part of the Japan and the World campaign, and have been negotiated and arranged by members of staff in the Japanese Studies section.
Undergraduate Japanese Studies students in any year group may apply, however preference will be given to those students going on their year abroad or currently studying abroad. 
Please note that the application forms contain information about the companies and the positions, so please download them and have a look.
Click here for information regarding visas for internships [PDF]
---
Apply for an internship position
Step 1  Read through the various listings and company descriptions below, download the applications forms for more detailed information. Decide which sounds best suited to you.
Step 2  ​Spend some time finding out what this company does and what industry they are in. Think about how this can help your studies and what you hope to get out of the experience. Also think about what you can bring to the company.
Step 3  Complete the relevant internship application form. In your statement make sure to mention why you are applying, and show that you have done some research into the company.
Step 4  Send your completed application and a current CV to fs468@cam.ac.uk. Make sure to include your full name in any correspondence. 
N.B., The Japanese Studies Subject group will make the initial recommendation based on your statement, however the final decision for internship placements rests with the companies themselves. FAMES cannot guarantee that you will be offered a placement.
---
beBit
Tokyo based business consulting company
With the simple and strong belief of human centricity, beBit was founded in 2000 as a business consulting company in Tokyo. Our belief has never changed but been evolved and reinforced over the years that companies should exist for the benefits of customers. Sustainable growth can be achievable only when customers and employees that serve customers are happy. We have been questing and redefining with most revered companies in the world what excellent customer experience is, what excellent companies are, and what it means to work for employees. Over 100 consultants sharing the belief and passions for customer centricity contribute and deliver best results to our clients in the Asia-Pacific region.
Website: http://www.bebit.co.jp/english/
Available from 2022
---
CRAZY Inc.
Tokyo based events planning company
CRAZY Inc. is a fast growing Tokyo-based events planning company who specialise in bespoke wedding planning. CRAZY Inc's flat management structure, their focus on sustainability and the health and well-being of its employees set it apart from other Japanese companies, and make it an exciting and unique opportunity for interns.
Website: https://www.crazy.co.jp/
Internship information from Crazy: Crazy Inc. internship information [PDF]
Not running 2021
---
Fundokin Shoyu Co.
Usuki (Kyushu) based soy sauce manufacturer
Founded in 1861 Fundokin Shoyu is an award-winning soy sauce manufacturer. As well as soy sauce Fundokin also produce miso, dressings, table sauces and vinegars. An internship with Fundokin Shoyu presents a unique opportunity to learn about a fundamental part of Japan's food culture first hand. 
Website: https://www.fundokin.co.jp/
Not running 2021
---
Gideon Franklin
London based corporate finance advisory firm.
Established by Cambridge Japanese Studies alumni Mr Gideon Franklin, Gideon Franklin provides solutions and support for non-Japanese companies in the Japanese and Asian markets. In the past, interns at Gideon Franklin have recieved basic training and financial accounting, been involved in meetings and prepared presentations.
Website: https://www.gideonfranklin.com/
Download Application Form [PDF]
---
Kuge Honten
Usuki (Kyushu) based sake producer.
Kuge Honten are an award winning sake brewery based in Usuki, Oita Prefecture. Their main products are sake, shochu and liqueur. An internship at Kuge Honten gives students the uniqure opportunity to experience the world of sake brewing.

Website: https://kugehonten.jp/
Not running 2021
---
Quick Co.
Japanese HR and Recruitment business which works both within Japan and internationally.
Our Recruiting Business includes recruiting advertisement planning and handling, human resources consulting, education and training, and other activities. The Human Resources Services Business involves mainly personnel placement and temporary staffing. In the Information Publishing Business, we distribute regional information magazines and other publications. The Internet-Related Business includes operation of our Nihon no Jinjibu (Japan's Human Resources Department) website with information about personnel and other labor-related subjects. The fifth category is our Overseas Business.
Website: https://919.jp/en/
Not running 2021
---
Recruit
Tokyo based Japanese HR and recruiting firm. 
"Founded in 1960, Recruit started out providing employment information in Japan, and now offers services tailored to global trends and needs."
Website: https://recruit-holdings.com/
Dowload Application Form [WORD]
---
Takahashi Tea 
Usuki (Kyushu) based tea producer
Takahashi Tea are organic tea growers who produce several varieties of Japanese tea. An internship with Takahashi Tea will allow students to learn about the current state of agriculture and organic farming in Japan, as well as the production and distribution of tea. 

Please note that students applying for an internship position with Takahashi Seicha will be expected to take part in all aspects of the company's work, this will include physical work (i.e, agricultural work related to tea cultivation, and manufacturing work).
Website: http://www.tkhs-cha.com/
Download Application Form [WORD]
---
Toridoll
Tokyo based holding company
Toridoll is a Japanese holding company based in Tokyo which operates a number of popular restaurant chains both in Japan and internationally. With more than 1500 stores worldwide, an internship at toridoll gives students the chance to see the working of a vibrant and growing company. 
Website: https://www.toridoll.com/en/
Download Application Form [WORD]
---
External internship opportunities
Below are some more internships, not linked with Japan and the World, but which may be of interest to Japanese Studies students.
For nearly half a century, the Ashinaga Movement has striven to support orphaned students through education and engender yasashisa (優しさ), or compassion, across Japan. With the generous support of people here, Ashinaga has been able to help almost 100,000 orphaned students continue their education.
Intern application: http://en.ashinaga.org/support-us/intern-with-us/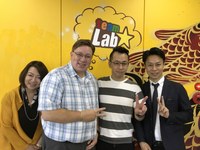 Tokyo based digital design company
Art collective formed in 2001.
teamLab is a collective, interdisciplinary creative group that brings together professionals from various fields of practice in the digital society: artists, programmers, engineers, CG animators, mathematicians, architects, web and print graphic designers and editors. Referring to themselves as ultratechnologists, the group aims to go beyond the boundaries between art, science, technology and creativity, through co-creative activities.
Intern application: https://www.teamlab.art/jobs/