Event date:
Monday, 29 October, 2018 -

17:00

to

19:00
Our Cinemas, Our Selves: Understanding Postwar Japan through Film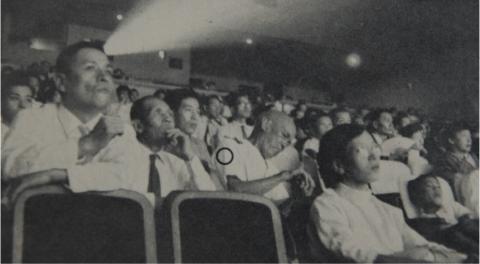 We might think of the audiences as central to the study of cinema, yet Japanese Film Studies has consistently focused on directors, studios, and auteur studies, neglecting the audience in both English and Japanese language scholarship, despite discussion of audience-related issues in the critical cinema press. This paper argues for the utility of applying a British Cultural Studies informed 'ethno-historical' approach to Japanese film studies to address this persistent gap. Merging the early Japanese Cultural Studies pioneered by Gonda Yasunosuke with the methods developed by Annette Kuhn and Jackie Stacey, the ethno-historical approach suggests new possibilities for our understanding of the role of cinema in Japanese everyday life.
Focusing on the memories of the post-war cinema audience (1945-1975), this paper presents material from a study of historic Kansai viewership experiences conducted using anthropological methods including interviews, questionnaire surveys, and participant observation. This hybrid method incorporates not only linguistic accounts of affective experience, but also observational detail which can plug the gaps left by translating cinema-related experience into academic language. In blending ethnographic and historical materials, this project aims to enrich industry-focused reception studies of Japanese viewership patterns by providing historical context and accounts of affective response.
Jennifer Coates is Senior Lecturer in Japanese Arts, Culture, and Heritage at the Sainsbury Institute for the Study of Japanese Arts and Cultures, University of East Anglia. She is the author of Making Icons: Repetition and the Female Image in Japanese Cinema, 1945-1964 (Hong Kong University Press, 2016). Her current ethnographic research project focuses on early post-war film audiences in Japan. Jennifer has been a Kluge Fellow at the Library of Congress, Washington D.C. (2012), a Visiting Research Fellow at the Australian National University (2011), and a Hakubi researcher at Kyoto University (2014-2018).