Edward Phillips, Forensic Accountant, Ernst & Young​​
Graduated 2013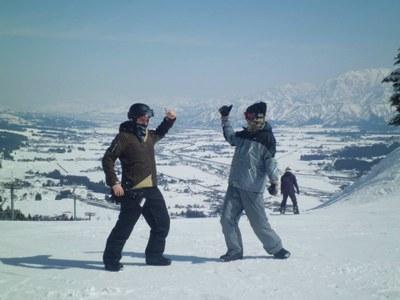 Ed is an Associate at Ernst & Young, working in the Fraud Investigation & Disputes Services department
With the Panama Papers in the news headlines around the world, I am often reminded of your new career as a forensic accountant. Forensic accountancy does not really look like the obvious choice for a graduate of Japanese Studies. Why did you choose this career? How difficult was it for you to find a job that interested you after graduation?
While forensic accountancy doesn't seem to be an obvious choice for a Japanese Studies graduate, I'm not sure what the "obvious choice" would be apart from translation work or further study. I struggled to get a job immediately after graduation, partly due to a personal lack of direction and desire for any particular career and partly due to a lack of work experience (I was very lazy in my holidays!)
Fortunately, everything turned out well as I decided to go on a working holiday in Japan, which gave me the opportunity to improve my Japanese further and gain work experience. The type of jobs I had (I spent four months working at a ski resort, for example) also allowed me to see a very different side of Japan than the one I saw at Doshisha University in Kyoto during my year abroad. Many of my co-workers were itinerant workers, often with various addictions, who had to move around Japan relying on low-paid seasonal jobs to get by. They were great fun to work with, though, and were a stark contrast with the largely well-off students of Doshisha, many of whom go on to white-collar jobs.
My father is an accountant, so I have always been aware of accountancy as a career choice. I also became interested in corruption during the course of my dissertation research (Rural Revitalization in Japan), through which I learned about the Japanese construction industry. This industry is frequently used to prop up rural economies by means of 'white-elephant' construction projects that negatively impact the landscape and involve a fair amount of corruption. Consequently, when I returned to England and started looking for jobs, I saw a forensic accountancy opening and thought, "Why not?" Fortunately, I was able to tie it up fairly quickly. A working holiday filled with random jobs is a handy thing in interviews!
Could you tell us more about what you do now? Have you had any exciting cases/discoveries?
Unfortunately, fraud work has been fairly thin on the ground and I spend more time in the rather more mundane world of audit. However, the forensic projects I have worked on have been very interesting, although unfortunately I can't go into detail about what I've been doing on them. While the technical work on forensic projects is often nothing special, the context of the case makes it interesting and you get the feeling that you are doing something concrete to make the world a better, less corrupt place.
I assume that not many forensic accountants come to their job via a degree in Japanese Studies. Could you let us know how your studies at Cambridge have been helpful in your current career?
I think that the greatest asset I received from my time at Cambridge and my year abroad in Japan was an international mindset and an increased cultural awareness and acceptance of other people as a result of studying and living with people from all over the world. This has been useful in my workplace, as even in my graduate intake there were people from all over the world, including some countries which have marked cultural differences with the UK. I think that my international experience has allowed me to get along better with these people, while others have clashed with them as a result of these differences.
Research skills gained while working on my dissertation have also come in handy on forensic projects (I'm currently doing a lot of research into the business environment of an African country). I think that studying a humanities subject also gives you a certain mindset that can come in useful in careers like accountancy where most people have studied a more technical subject. I never thought I'd say this, but there are times when you can tell who's done humanities and who hasn't!
What are your best memories of Cambridge and of Japanese Studies?
My best memory of Cambridge and Japanese studies isn't really of Cambridge at all – it's of course the year abroad in Kyoto, and perhaps more specifically cycling around the city on my bike. I don't really have the words to describe how fantastic it was to have the opportunity to spend a year studying in one of the best cities in the world. I met a lot of people from all around the world, got super-tanned working on a farm at the weekends (for fun!), and of course did a lot of touristy stuff. I even managed to learn some Japanese!
If I had to pick something I miss about Cambridge, I would say the libraries. They are a fantastic resource, not just for essays but also for exploring whatever random interests you may have. You don't really appreciate how good they are – and how great it is to be able to just wander in, pick up a random book and read for hours – until you've left. Oddly enough, I also have fond memories of my dissertation. The process of researching and writing was painful, but once it was done, I felt pretty proud of having produced a piece of original research in an area in which I was interested, and I still do research around my dissertation topic when things are slow at work.
I am pleased to hear that. I remember that you seemed to enjoy your language classes much more than your research for your dissertation!
Is there anything you would like to tell young people who are thinking of applying to enroll in Japanese Studies at Cambridge?
I would say go for it! Fortunately, the UK isn't the kind of country where what you study at university necessarily becomes your career, so there is no real need to worry about studying a more niche subject and ending up with limited career options. The year of study abroad is also a concern for some people, but don't worry about it. You'll have the time of your life, and if you've survived two years of Japanese at Cambridge, Doshisha won't pose too much of an academic threat.
Interview by  Brigitte Steger, April 2016