Event date:
Monday, 23 January, 2023 -

17:00

to

18:30
How democratic is Japan? The Origins and workings of Japanese democracy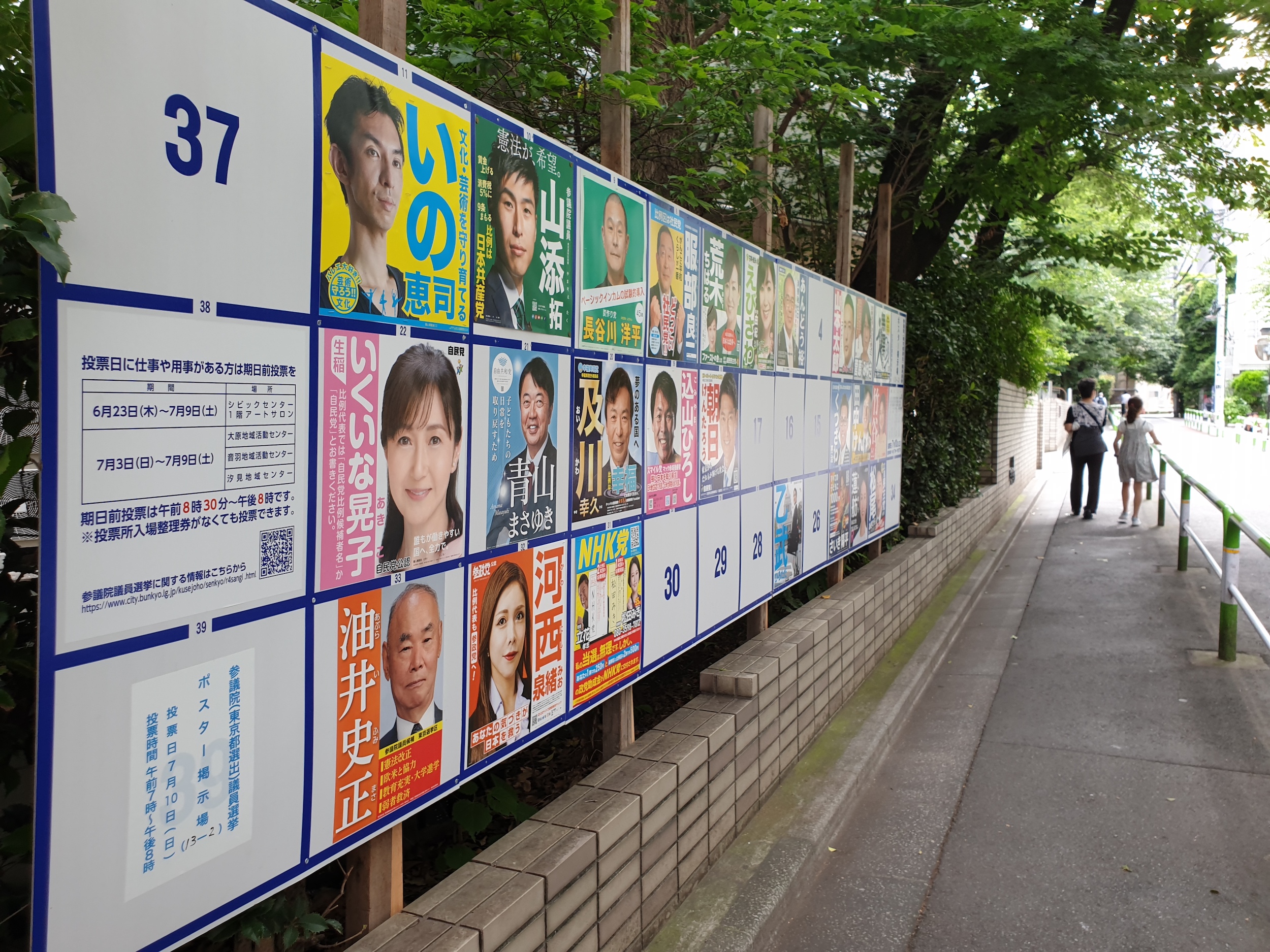 This talk given by a political scientist trained in Law, and a Japan specialist, hopes to highlight a number of traits of Japan's parliamentary culture, constitutional workings and domestic politics that are less well known. It will contest some preconceived ideas such as democracy in Japan being born in 1947 and imposed by American occupation forces. It will highlight some idiosyncracies of Japanese political culture - the surprising lack of parliamentary debate within parliament - and some imperfections - such as the hurdles, which new entrants must overcome. The talk will also emphasise how democracy in Japan does abide by the general standards one expects of a democracy. Based on the definition offered by French constitutionalist Guy Carcassonne, it will conclude that Japanese democracy does deserve to be labelled a democracy, yet not what he calls a "modern" one (Guy Carcassonne, The Constitution, Paris, Le Seuil, 2013). However, in its very imperfections, the Japanese political system continues to display its commonality with others. And perhaps more than others it has shown an ability to reform.
---
A French and Australian dual citizen, Guibourg Delamotte is Professor of Political science at the Japanese studies department of the French School of Oriental and African Studies (Inalco), and a Research Fellow with the French Research Institute on East Asia (Inalco, UPC, CNRS). She is also Distinguished Research Fellow, Japan Forum on International Relations (JFIR), and Adjunct Fellow, Institute for Contemporary Asian Studies (Temple University Japan). In 2021-2022, she was invited by Tokyo College (University of Tokyo), attached to the Graduate School of Public Policy and the Research Center for Advanced Science and Technology (RCAST).
Her "Habilitation to supervise research" dissertation (Sciences Po, 2016) was published by Ecole normale supérieure Publishing (La Démocratie japonaise, singulière et universelle, 2022). Her doctoral dissertation (Ecole des Hautes études en sciences sociales) on Japanese defence policy (2007) received the Shibusawa-Claudel Award (2008) and was published by Presses universitaires de France (La Politique de défense du Japon, 2010). She read Law at the University of Oxford (M. Jur) and Paris 2-Panthéon-Assas, Japanese at Inalco, International Relations at SciencesPo Paris, and was based at the University of Tokyo's Law and Political Science Department as a doctoral student and Lavoisier scholar. She recently edited or coedited The Abe Legacy. How Japan has been shaped by Abe Shinzô, Lexington, 2021 (with J. Brown and R. Dujarric);  Géopolitique et géoéconomie du monde contemporain. Conflits et puissances, La Découverte, 2021 (with C. Tellenne); Le Monde vu du Japon (CNRS ed., 2019); Japan's World Power. Assessment, vision and outlook (Routledge, 2017). Her areas of expertise are Japanese foreign and defense policies, and the domestic politics and political system of Japan.