Simone Cunliffe, Vice President, Head of Corporate Access Team, SMBC Nikko Capital Markets
Graduated 1995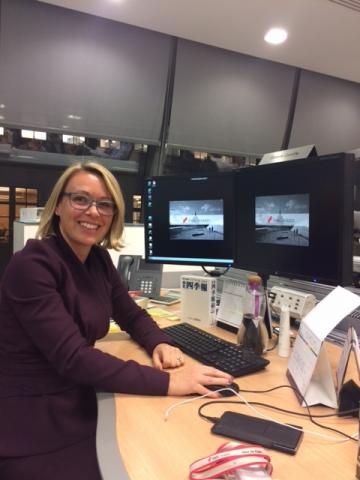 After studying Japanese at Cambridge (Trinity 1991), I embarked on a successful 10-year career in the Japanese Equity industry based mostly in Tokyo (Morgan Stanley Japan, Jardine Fleming Securities). During a 10-year career break from the financial industry I trained as a chef, ran a small catering business for 8 years, wrote a cook book and kept up my passion for Japan through consulting work giving seminars on Japanese culture in the business world.
Since May 2015 I have been working at SMBC Nikko Capital Markets, London in the Corporate Access department and was recently made head of the team. I accompany Japanese Corporate Management on Investor Relations roadshows in London and EU cities, brief them on institutional investors, attend meetings, provide feedback to the Equity Sales Team. I manage a team of 6 people who arrange IR roadshows and pitch mandate advice to our Tokyo counterparts.
I was definitely not top of the class in my studies at the Faculty but found the course provided a very good grounding in spoken and written Japanese as well as in depth study of specific aspects of Japan. My main ambition after graduating was to get to Japan as soon as possible to further develop the skills that my degree had given me. The financial industry provided excellent opportunities for me to use these skills, to develop others as well and resulted in a very fulfilling career so far. Even during my career break when I took up cooking in earnest, Japanese cuisine dominated my menus!
My main observation would be that there is still a solid need for speakers of Japanese in the financial industry today but sadly relatively few graduates. As the Japanese economy has been lacklustre during Japan's "lost decades," there has been limited recruitment of new blood, especially at non-Japanese firms, leaving something of a vacuum in terms of new young talent to replace the old guard who are now approaching retirement. With that in mind I would highly recommend pursuing a degree in Japanese Studies.
January 2017