Venue:
Room 8/9, Faculty of Asian and Middle Eastern Studies
Event date:
Thursday, 24 October, 2019 -

17:15

to

18:30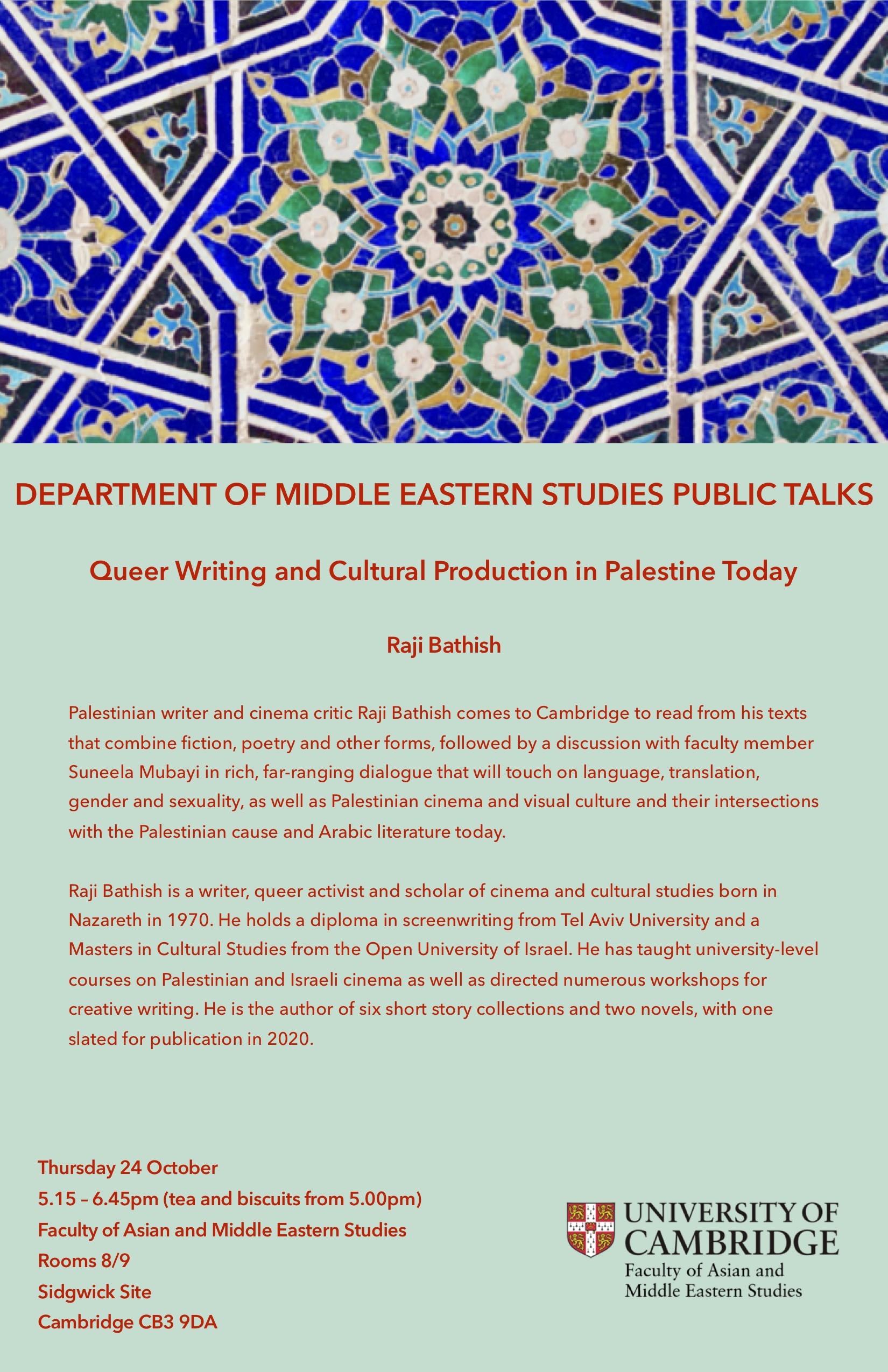 MES Public Talks Seminar given by Raji Bathish, writer and activist
Palestinian writer and cinema critic Raji Bathish comes to Cambridge to read from his texts that combine fiction, poetry and other forms, followed by a discussion with faculty member Suneela Mubayi in rich, far-ranging dialogue that will touch on language, translation, gender and sexuality, as well as Palestinian cinema and visual culture and their intersections with the Palestinian cause and Arabic literature today.
Raji Bathish is a writer, queer activist and scholar of cinema and cultural studies born in Nazareth in 1970. He holds a diploma in screenwriting from Tel Aviv University and a Masters in Cultural Studies from the Open University of Israel. He has taught university-level courses on Palestinian and Israeli cinema as well as directed numerous workshops for creative writing. He is the author of six short story collections and two novels, with one slated for publication in 2020.