Event date:
Monday, 27 February, 2023 -

17:00

to

18:30
"How grievous a spectacle this was": Children, emotions and the memory of the Hidetsugu-incident (1595)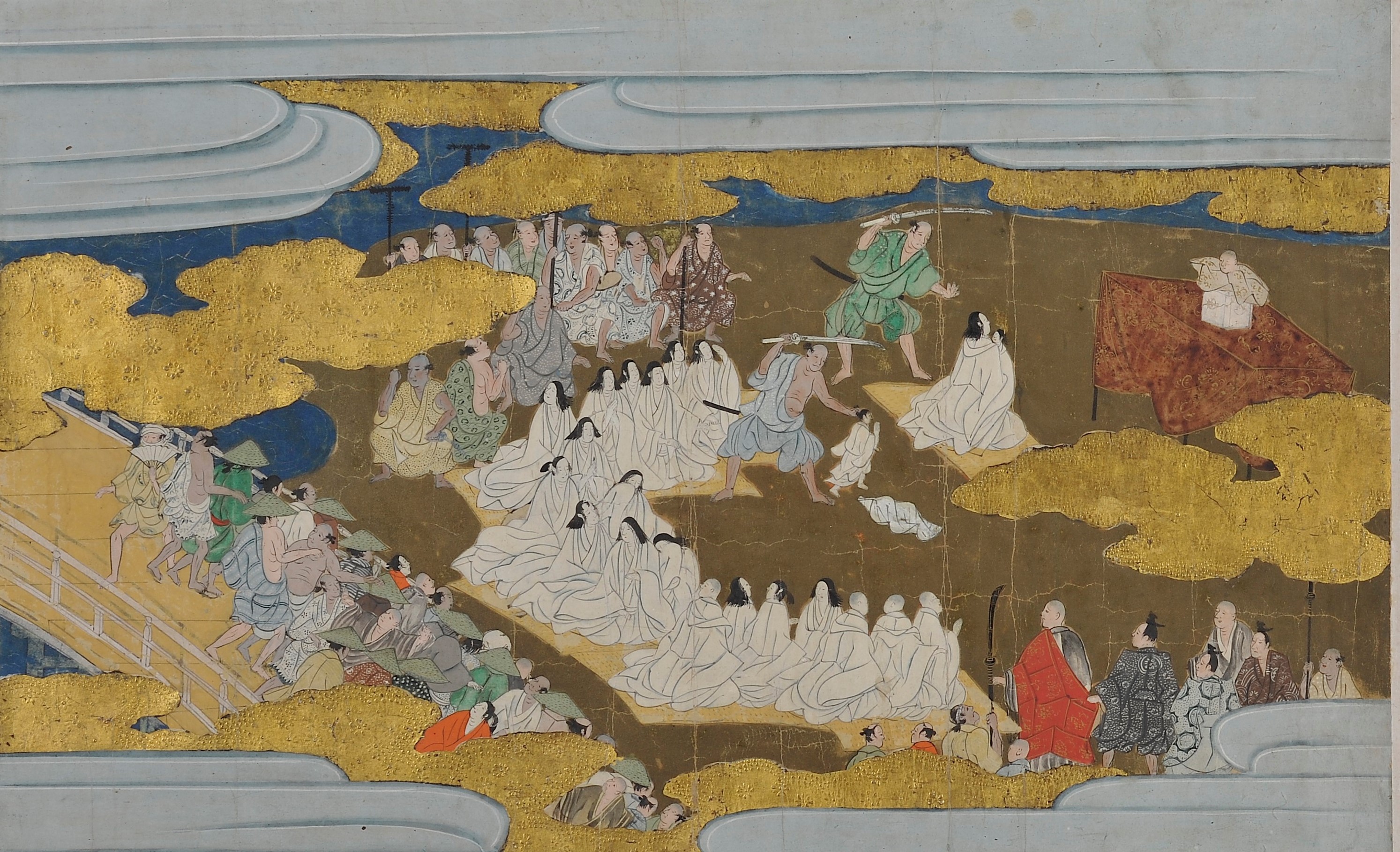 This talk focuses on the creation of memory of the 1595 political execution of children and young people closely related to Toyotomi Hideyoshi's nephew and heir apparent Hidetsugu (1568-1595). Although Hideyoshi aimed at the historical forgetting of Hidetsugu  and the children and women attached to him, Japanese and Jesuit chroniclers made the incident and its political consequences known within Japan and across Europe. Significantly most of these reports and chronicles employ a highly emotional language to emphasize the role of girls and boys in this context. I argue that this emotional rhetoric around elite children aimed at evoking religious and political sentiments among the readers who experienced themselves or observed from Europe the transition from warring states to Tokugawa Japan. I further contend that the memory thus created challenges the conventional historiography with its focus on the three heroes – Nobunaga, Hideyoshi and Ieyasu – and its  teleological view of the 'unification' of Japan as a story of national progress. Instead viewing the transition from the sixteenth to the seventeenth century 'through' children draws our attention to the historical 'losers' of the 'unificiation' process and thus to alternative histories of the period.
---
Pia Jolliffe holds a DPhil in International Development from the University of Oxford, a DESS in Asian Studies from the University of Geneva and a Master's in Japanese Studies from the University of Vienna. She teaches early modern and transnational Japanese history at the University of Oxford. In 2022 Pia was elected a Fellow of the Royal Historical Society (FRHistS) and achieved Associate Fellowship of the Higher Education Academy (AFHEA). She is currently working on a monograph on children, emotions and memory during the transition from sixteenth to seventeenth century Japan and a co-edited volume on religion, translation and transnational relations between Japan and (Counter-)Reformation Europe.